NEW BMW M5 IN KNOXVILLE AT GRAYSON BMW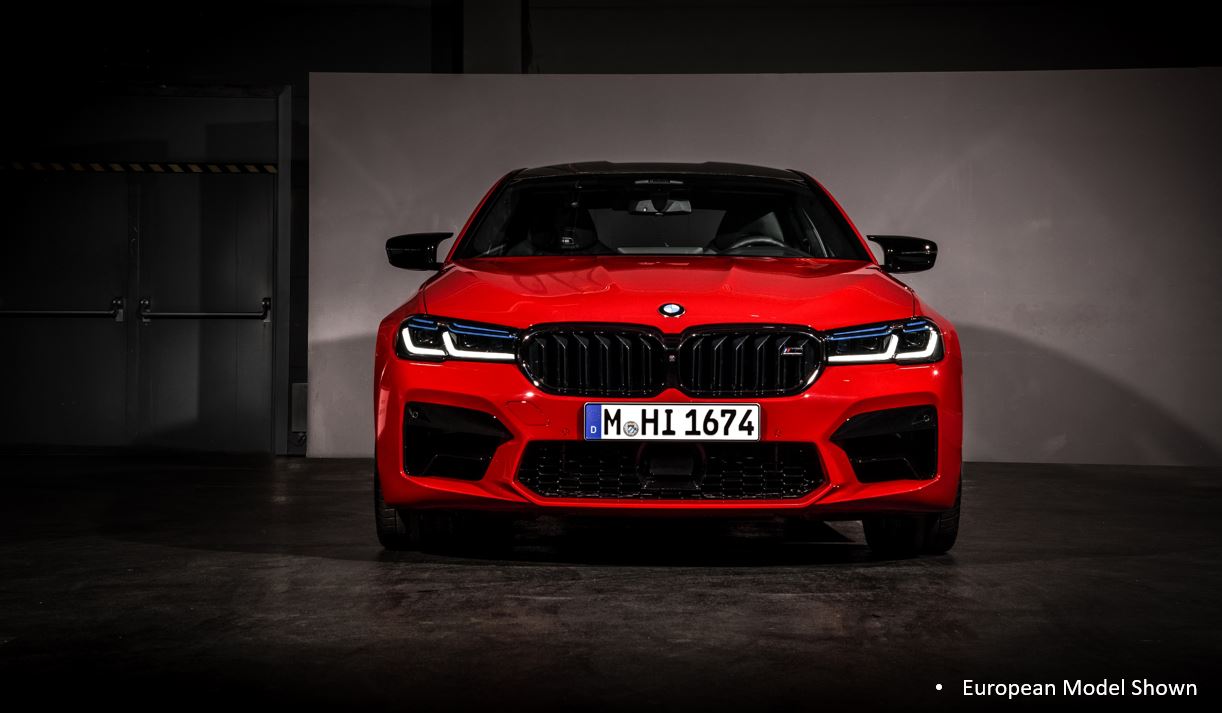 The New BMW M5 is Here in Knoxville: Meet the Re-imagined Powerhouse Today!
It is as iconic a nameplate as you'll find anywhere in the luxury automotive industry, but BMW M-badges are about more than just status. When you bring home a model such as the BMW M5, you're getting the best that BMW has to offer. Premium luxury combined with premium performance to create a driving experience that is impossible to forget. Now, the BMW M5 is available at Grayson BMW and it brings a series of updates that deliver an all-new take on the best BMW money can buy.
A Redesigned Exterior
From every angle, the New BMW M5 impresses with subtle visual cues and aerodynamic features that work to create an elegant and sporty aesthetic. Up front, aggressively contoured front grille features give the new M5 a racy face, while strategically funneling air to cool the radiator and brakes for optimum performance. Meanwhile, a crisp character line connects the chrome-trimmed wheel vent to the taillights creating a cohesive design that shows true attention to detail. Black wheels with machined-silver facings come with a five-spoke design that allows you to easily see the painted BMW M Performance brake calipers and large, performance brake rotors that provide impressive stopping power on demand, while a carbon fiber roof not only gives your M5 a two-tone look, but is both lighter and stronger than a steel roof would be, lowering the center of gravity for improved handling.
Performance, Turned Up to 11
The New BMW M5 delivers improved performance over prior models thanks to performance oil cooling and liquid cooling systems that help keep your engine running at optimum performance levels even on a long day of performance driving. A M Performance TwinPower Turbo V8 engine that churns out up to 617 horsepower and 553 pound-feet of torque. Selectable drive modes allow you to choose between standard and sport four-wheel drive modes, as well as a rear-wheel drive only option, so you'll have complete control over the handling of your new M5. Meanwhile, adaptive sport suspension and performance brakes combine to give you confident handling and stopping power, while a dual-clutch automatic transmission with paddle shifters allows you to rifle through the gears with ease.

Premium Interior Touches
Inside, the BMW M5 is every bit a BMW. The elegant styling fuses sporty touches like carbon fiber with premium leather upholstery to create a well-balanced feel throughout the cabin. Clean lines delineate the upper dash from the lower, encompass the climate control panel, and wrap around the vents to give you some additional visual interest. Ambient interior lighting comes in a variety of colors and you can change between them on a whim to create your perfect interior atmosphere at the touch of a button.
Bolstered sport seats help hold you in place even when you're taking on the most aggressive curves, allowing you to focus on hitting the perfect line and reducing overall body fatigue on a long day of driving. Whether you're taking your BMW M5 away from Maryville TN and Oak Ridge to a track day, or you're tearing up the Tail of the Dragon, these seats will keep you planted and comfortable. Adjustable bolsters, seat back, lumbar supports, and more allow you to perfectly dial in your ideal driving position as well, ensuring that you enjoy every drive you take in your new BMW M5.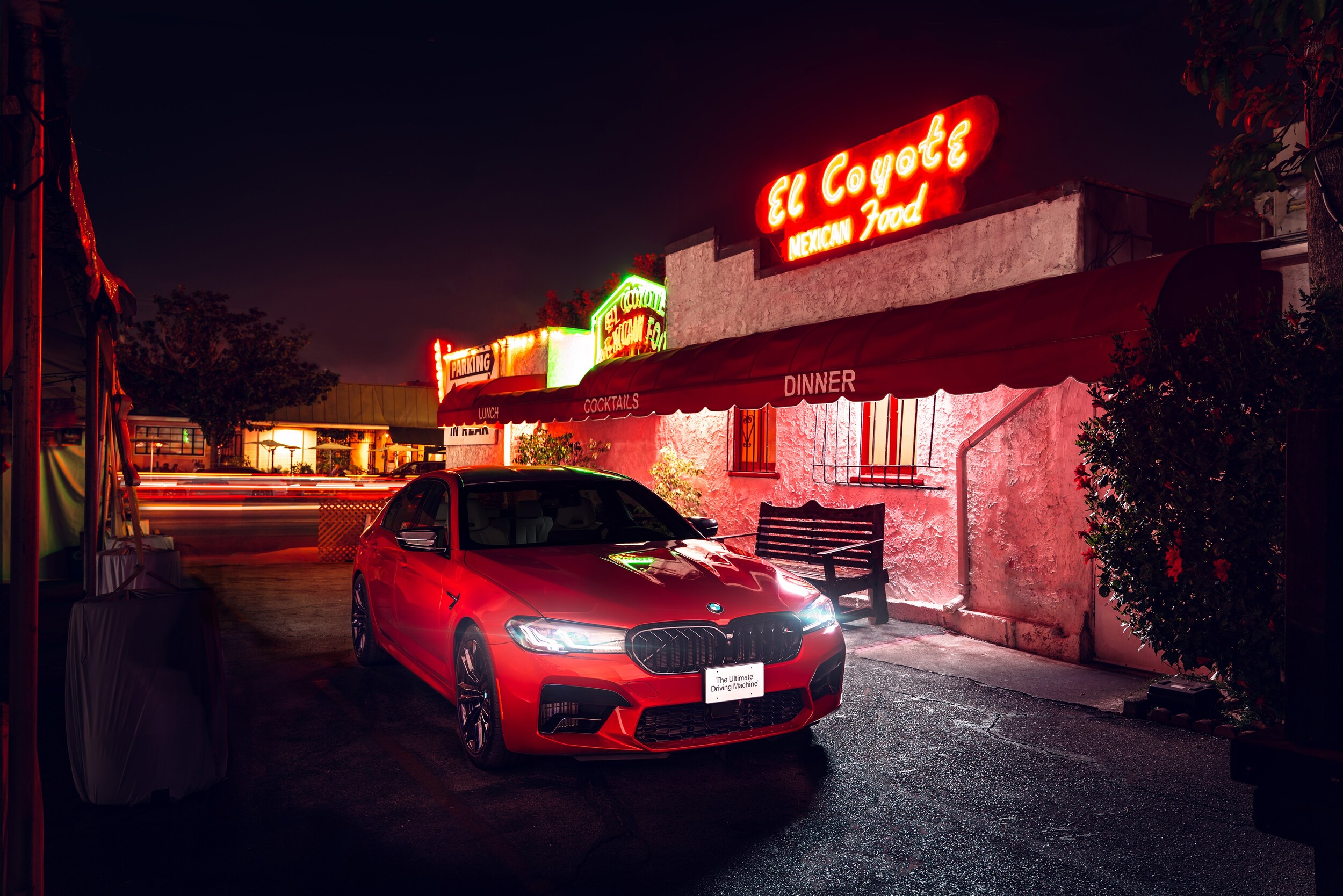 Technology
A 12.3-inch central infotainment display gives you an easy view of everything from your playlists and contacts to maps and driving statistics. There are even M-specific screens to help you track things like lap time, boost pressure, and other performance metrics. For your daily commute, both Apple CarPlay and Android Auto are included to make staying connected a breeze.
Visit Our Dealership Today!
The BMW M5 is available now at our BMW dealership near Sevierville today! Visit us in Knoxville to take it for a test drive today!
Hours
Monday

9:00am - 8:00pm

Tuesday

9:00am - 8:00pm

Wednesday

9:00am - 8:00pm

Thursday

9:00am - 8:00pm

Friday

9:00am - 8:00pm

Saturday

9:00am - 6:00pm

Sunday

Closed