Browse the Latest Electric and Hybrid Models from BMW in Knoxville
Eager to get behind the wheel of a luxury vehicle that's extremely powerful, churns out fewer emissions, and makes your stops for gas few and far between? Consider shopping the expansive lineup of BMW hybrid and electric models. Here at Grayson BMW in Knoxville, we're proud to offer our local shoppers a broad inventory of hybrid BMW models to choose from, so that they can drive home in a car or SUV that suits their style. Start shopping our inventory of BMW models built for the future.
The Future of Mobility in Your Driveway
Owning a BMW plug-in hybrid vehicle is a great opportunity to evoke change in your life and to begin building a better world around you. However, many Knoxville drivers will wonder how difficult that change may be. If you decide to switch to your very own BMW plug-in hybrid vehicle, will the adjustment from gas-powered engines to a plug-in hybrid be difficult to manage?
We're happy to say that making the change to a BMW plug-in hybrid vehicle is incredibly easy. Everyone dreads having to go to the gas station, so getting a BMW plug-in hybrid model for sale near Maryville will mean less money spent at the gas pump.
When you need to charge your BMW plug-in hybrid model, the process is easier than it has ever been. Any BMW plug-in hybrid vehicle you purchase, whether it's the sporty, roomy BMW i3 or the high-performing BMW i8, will come equipped with an occasional use cord, which is compatible with any standard wall socket you'll find in Sevierville. With this cord, charging is lightweight and simple.
For BMW drivers who want to go the extra mile with their charging, the BMW i Wallbox is a great option. The BMW i Wallbox will simplify charging, allowing for fast in-home charging so that you can get to where you need to go quickly and efficiently.
Charging doesn't stop there! All around the Knoxville area, public charging stations have started appearing. This continuously-expanding network of charging stations in the area will allow you to have access to charging along your route, increasing your range of travel so that the adventure doesn't have to stop in Oak Ridge.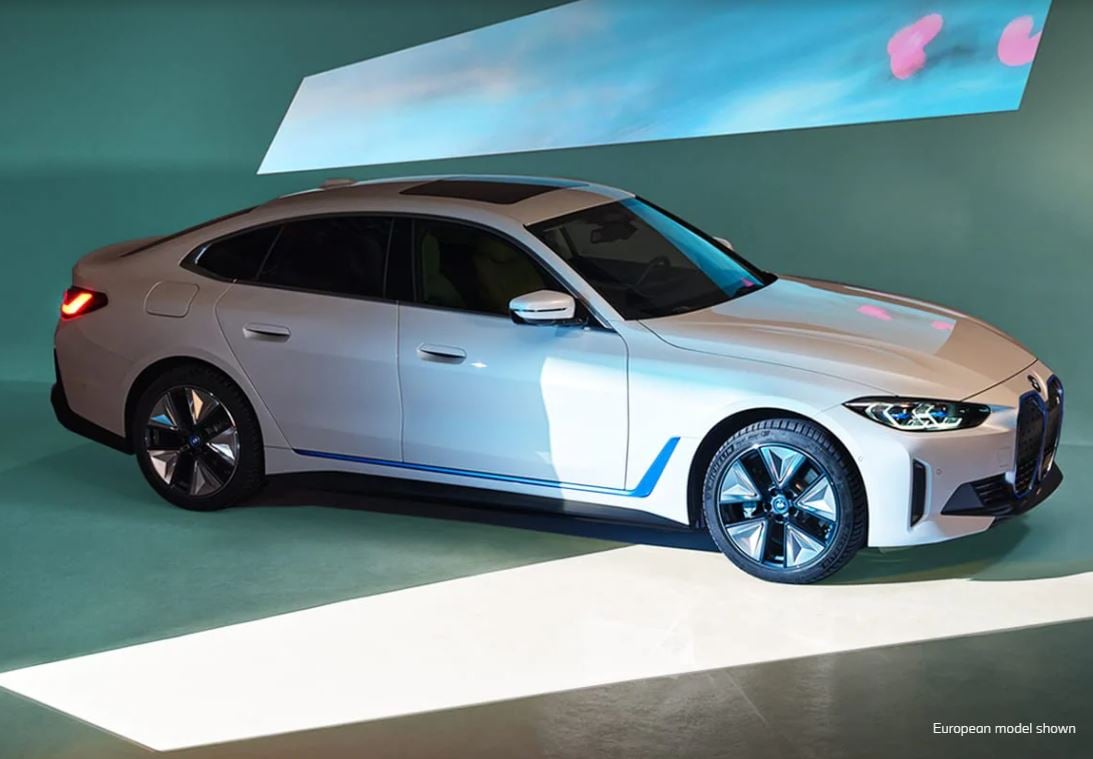 The BMW Concept i4
While the BMW i4 is simply a concept vehicle and not yet available for sale, it stands for the future of the BMW lineup by showing off all-electric capability like no other. Boasting a design principle that welcomes four passengers into a multi-sensory experience, this game-changer pushes the boundaries of the traditional gran coupe. The roof is comprised completely of glass as are the controls. Of course, beneath its exclusive, bespoke exterior, lies an all-electric powertrain.
i4 Preview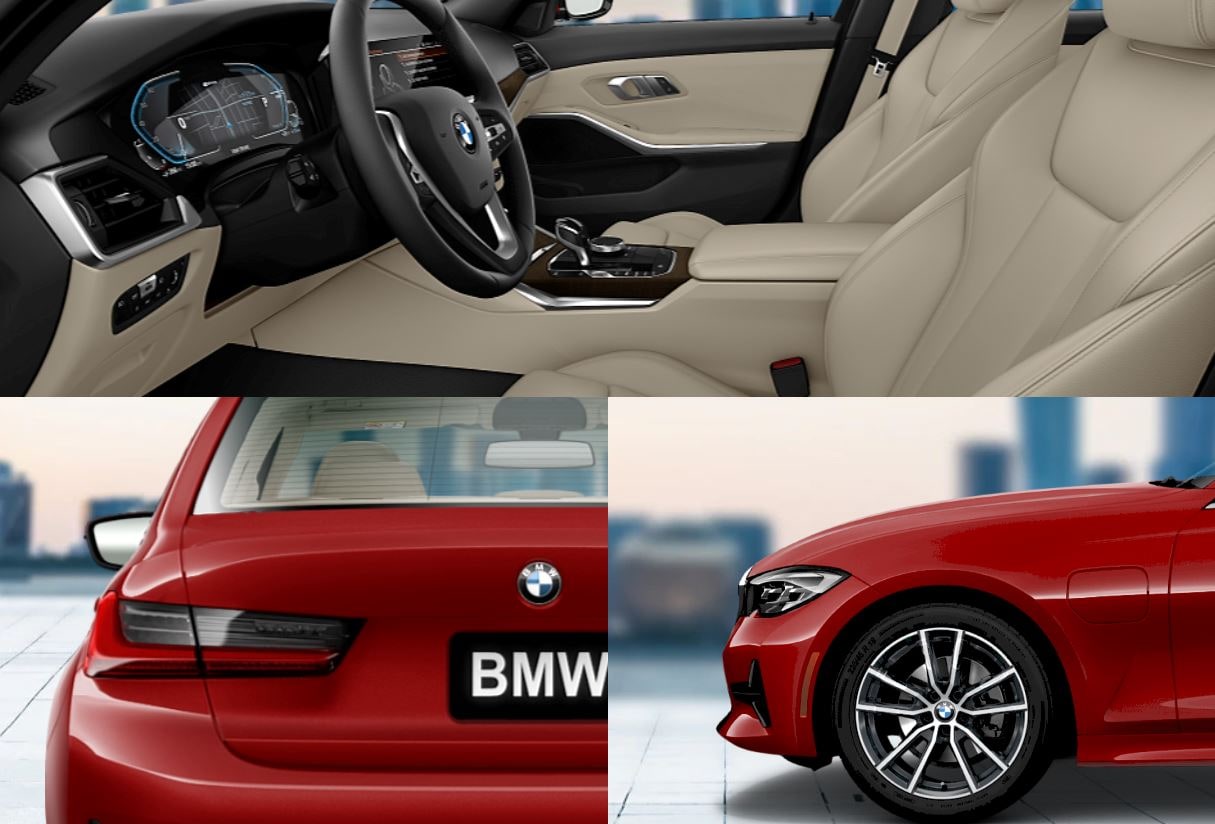 330e
Built for any morning commute around Maryville, TN, this plug-in hybrid sports sedan comes with or without all-wheel drive and churns out an impressive 288-horsepower. Opt for an M Sport appearance package for M-specific interior appointments and aerodynamic performance options. The BMW 330e features everything you need to stay connected from the unique instrument cluster to your BMW smartphone app, which allows you to keep tabs on the go.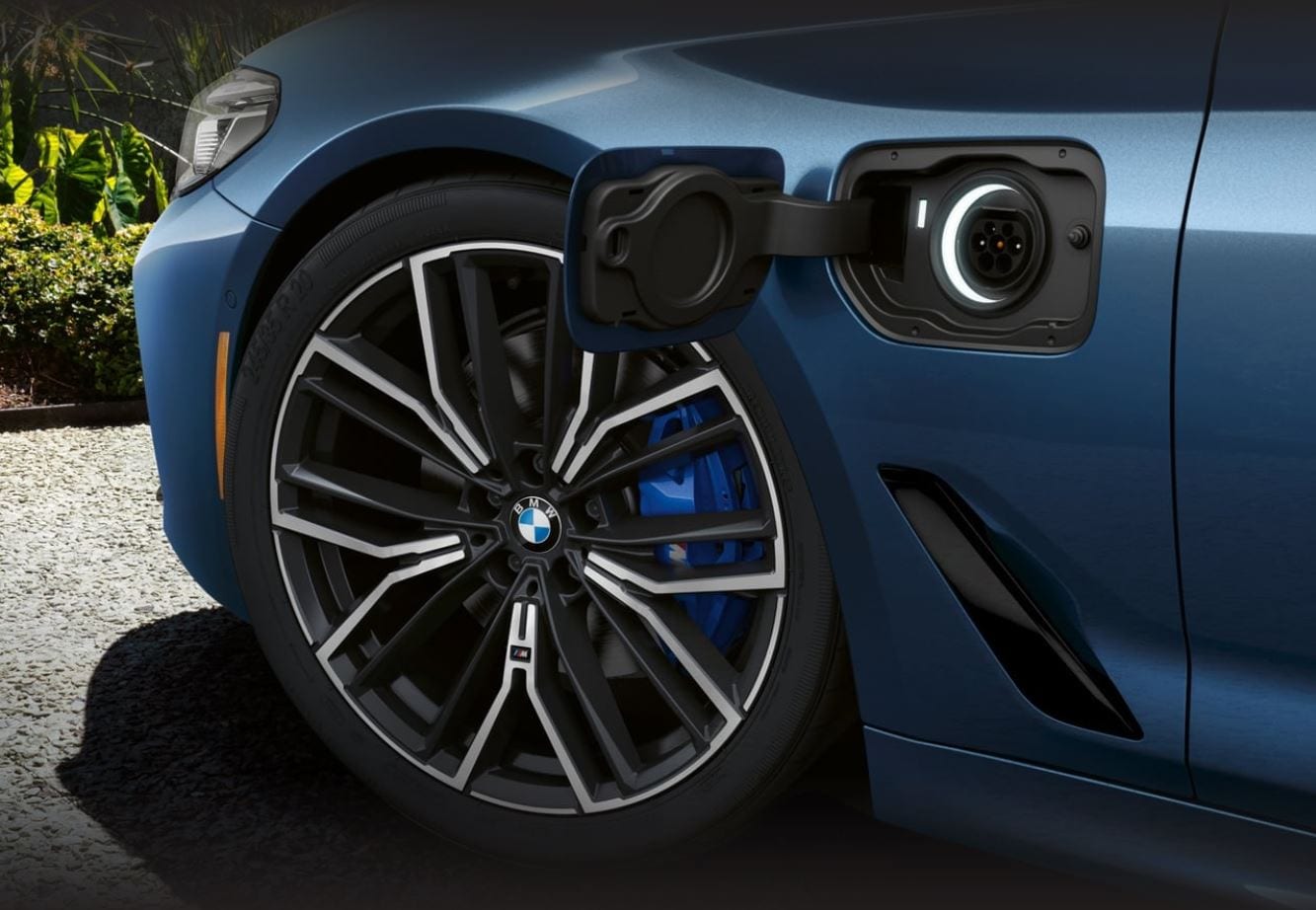 530e
The plug-in hybrid BMW 530e sedan offers a more traditional full-size sedan stance with the sloping roofline of a coupe and four points of entry. Its plug-in hybrid system is congruent with most public charging stations, regular wall outlets, or the at-home BMW i Wallbox unit. Get electric-specific details via the instrument cluster and choose between eDrive models to control your battery's lifespan and adjust your driving style to your mood.
Find Your BMW 530e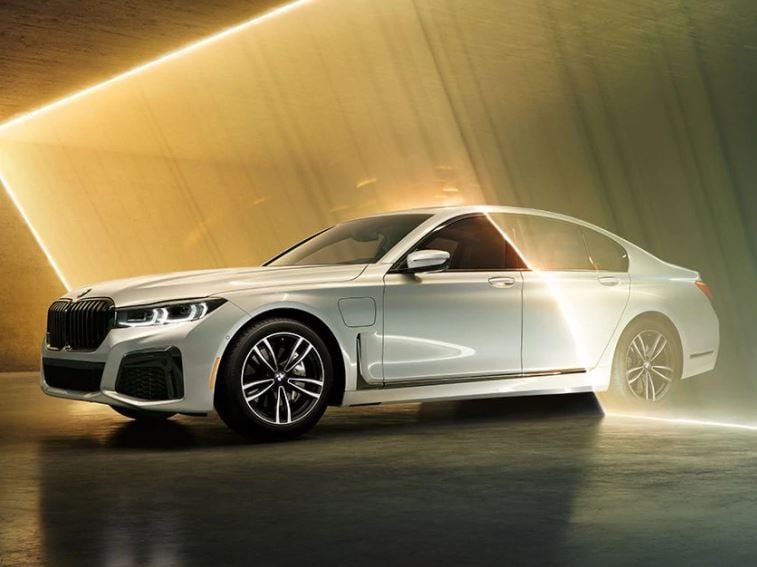 745e
For Sevierville lovers of the ultra-luxurious, the BMW 745e delivers true design and performance excellence with the plug-in hybrid engine configuration you desire. Power and acceleration are at its finest in this unique sedan which easily produces 389-horsepower and comes standard with all-wheel drive. The electric motor is paired with an I6 combustion engine, an innovative combination that gives this model grit and longevity on highways and city streets.
Find Your BMW 745e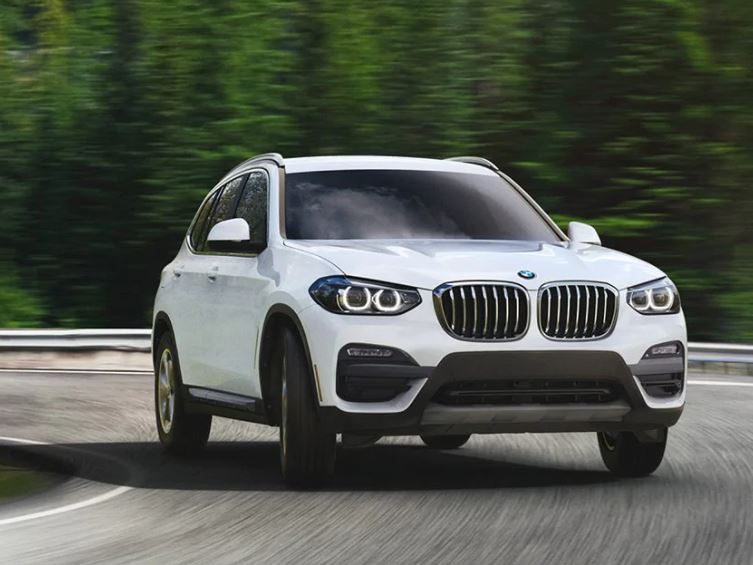 X3 xDrive30e
Click below to read more about the New X3 xDrive30e.
Read More About the X3 PHEV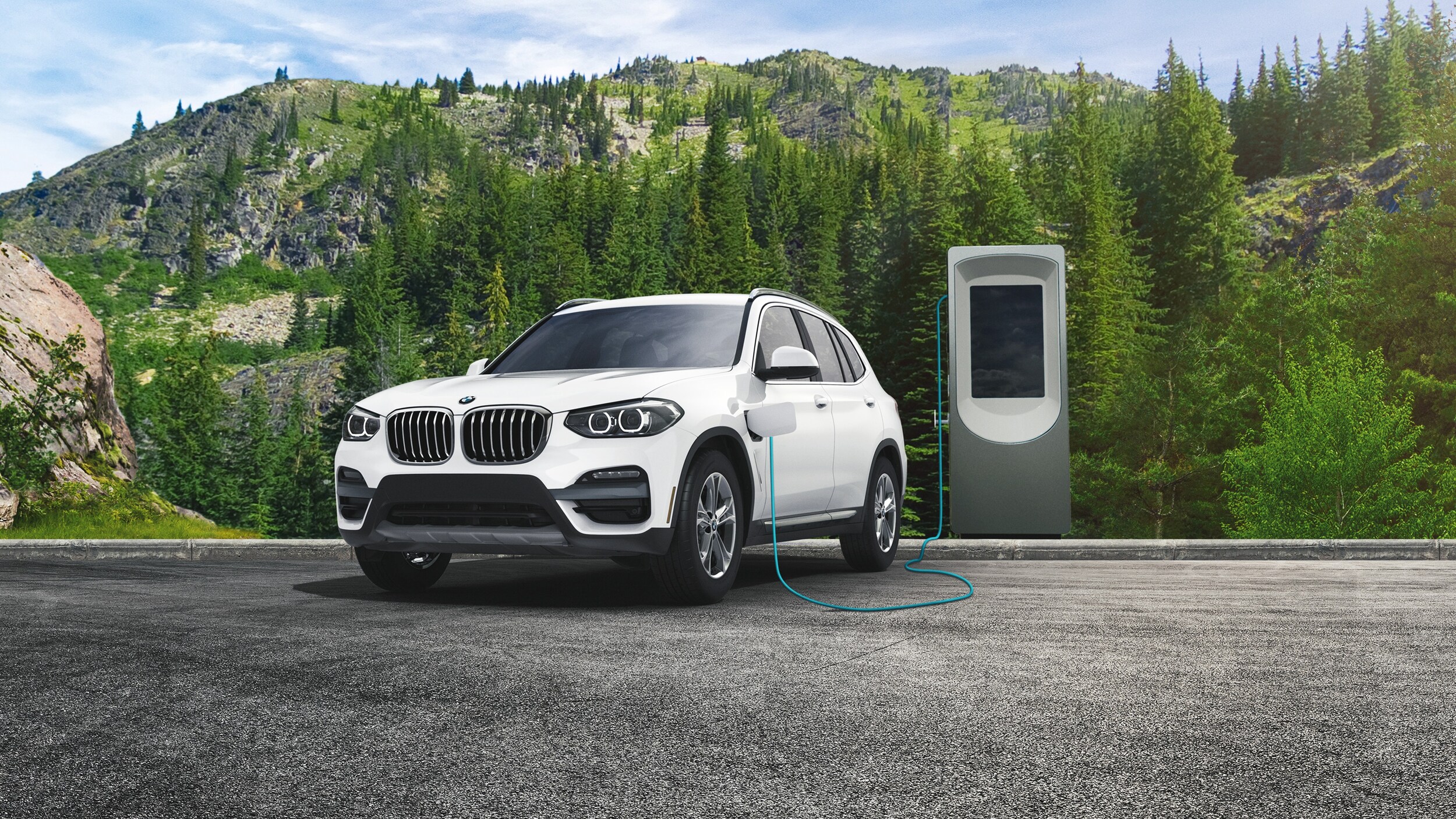 X5 xDrive45e
Whether you're looking for an attractive daily driver to show off on the streets of Maryville or an spacious and efficient ride to suit your active lifestyle near Sevierville, you can rest assured you'll be satisfied with the new BMW X5 xDrive45e. This BMW Sports Activity Vehicle sits roughly in the middle of the size spectrum for the BMW X model lineup, but it's easily one of the most popular plug-in hybrid luxury vehicles for sale at our showroom near Oak Ridge, TN. With 31-miles of all-electric range, it's entirely possible to go your whole day in nearby Sevierville without using a drop of gasoline. However, with an output of up to 389 horsepower, the new BMW X5 xDrive45e strikes the perfect balance between dynamism and efficiency, making it one of the most attractive options out there for Knoxville, TN drivers looking to get behind the wheel of a new SAV.
Read More About the X5 PHEV
i8
Offered as both a coupe and a roadster, these plug-in hybrid concept vehicles put the racetrack on the roads. A futuristic two-door stance defines the long notes and low-cursing fashion of these two modes. Their unique engine pairing offers 335-horsepower and their scissor, upward-opening doors make for simple parking and a lightweight body. Truly break boundaries with these unique hybrids.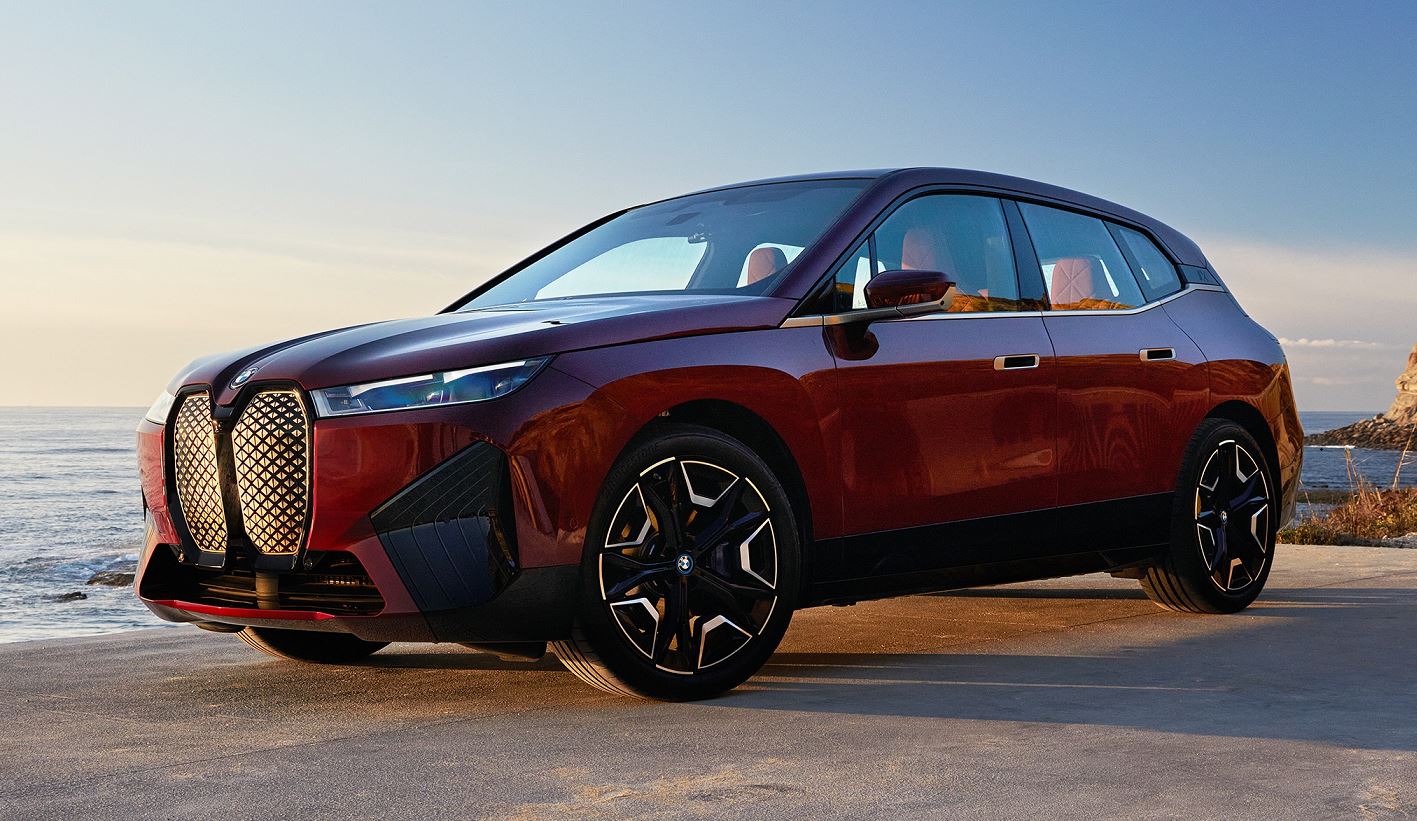 iX
This compact SUV is the first electric SUV offered by BMW. Its shape is compelling and will attract various customers around Maryville TN, especially the long-time fans of the BMW.
Read More and Pre-Order a New BMW iX SUV
Frequently Asked Questions About BMW Plug-Ins
What Driving Modes Are Available?
With your BMW Plug-in Hybrid, you'll have access to the following driving modes:
AUTO eDRIVE: This system is purely electric, giving drivers a more efficient driving experience than ever before.
MAX eDRIVE: For Sevierville drivers who want to get the most performance out of their BMW plug-in hybrid vehicle, this mode will allow certain models to achieve up to 87 miles per hour in full electric mode.
SAVE BATTERY/BATTERY CONTROL: With this mode enabled, your BMW plug-in hybrid for sale in Knoxville will efficiently charge its battery or have its charge level maintained by the combustion engine.
How Do I Recognize a BMW Plug-In Hybrid Model?
Examine the exterior and interior of a BMW, and you can easily tell whether it's a plug-in hybrid model. On the exterior, you'll likely see the "eDrive" badge and lettering on the C-pillars, engine cover, and on the rear of the vehicle. You'll also notice that there's a charging socket on the driver's side toward the front of the vehicle.
Inside the vehicle, you'll see that the door and center console also have the "eDrive" lettering pressed nicely onto them. Also, the instrument cluster and Control Display have specific graphics to let you know that you're driving an eco-friendly BMW model.
What's Required for a Plug-In Hybrid?
Make sure that your house can sustain the charge of a plug-in hybrid vehicle. Also, make sure that you have ample charging at the places you often go, like your favorite stores and your workplace. If you have plenty of charging stations where you go, you'll get the most bang for your buck and spend less time filling up at the gas station.
Available Tax Credits
Did you know that buying a BMW plug-in hybrid can help you out financially? In addition to helping you avoid the dreaded gas pump, you can be eligible for a federal tax credit of up to $7,500, depending on which model you buy. Get the spacious BMW X5 or the athletic BMW 5, and you may be able to save money on your taxes. Contact your tax specialist to learn more about how you can save with your new BMW plug-in hybrid.
Contact Grayson BMW to Learn More
Interested in one of our four plug-in hybrid models that currently reside on our lot? Want to know more about the concept vehicles and the future of the BMW electric lineup? Contact us today. Our BMW enthusiasts are always here to answer your questions and open you up to the word of luxury hybrid performance.
Hours

Monday

9:00am - 8:00pm

Tuesday

9:00am - 8:00pm

Wednesday

9:00am - 8:00pm

Thursday

9:00am - 8:00pm

Friday

9:00am - 8:00pm

Saturday

9:00am - 6:00pm

Sunday

Closed