The BMW X3 and the Competition
Searching for an SUV that offers luxury quality, pampering features, and eye-catching style? Look no further than the collection of amazing BMW X-series SUVs in Knoxville we have available here at Grayson BMW.
For SUV style in an easy-to-drive size, don't miss our inventory of new BMW X3 models. This compact SUV fits a nice niche for many SUV drivers, because it comes in just smaller than the BMW X5, and larger than the subcompact BMW X1. This size not only makes it so that you can park in any sized spot, it also means it's easy to navigate through traffic and congested city streets.
The BMW X3 seats fives people comfortably, and still offers plenty of cargo room for all of your gear. Plus, it has standard all-wheel drive and an incredible list of the innovative, modern-day tech and safety features our customers look for on their brand new luxury SUVs.

The BMW X3 vs. the Mercedes-Benz GLC 300
As great as we know the BMW X3 is, we also know it's not the only compact SUV trying to get your attention. If you're shopping for a new SUV, and your torn between another high-end model, the Mercedes-Benz GLC 300, let us help. Here, we've explained some important differences between these two models. We hope this makes your decision easier, as it shows all of the ways the BMW comes out ahead of the Mercedes-Benz.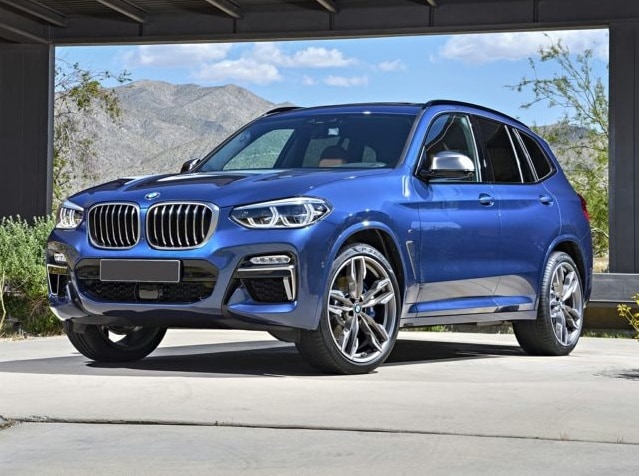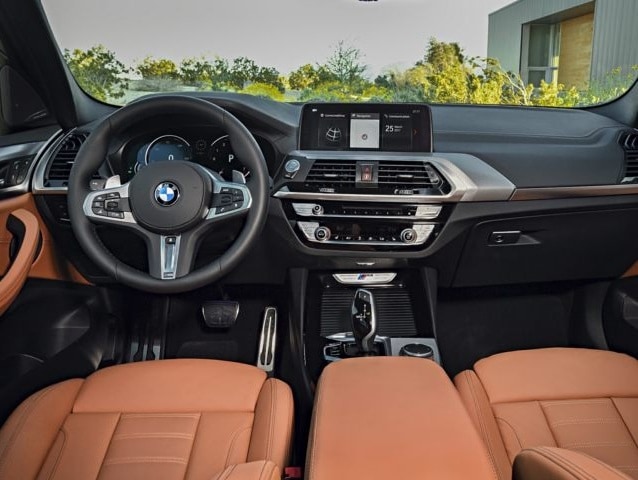 Standard all-wheel drive. Many drivers who are shopping for an SUV-style vehicle prefer the added security offered by all-wheel drive, especially when the roads get wet and weather conditions change. The good news is, the BMW X3 comes with standard all-wheel drive, which is called xDrive in BMW-speak. The Mercedes-Benz GLC 300, on the other hand, has standard rear-wheel drive. If drivers want all-wheel drive on this vehicle, they have to request it special, and spend more money.
More power. Both of these SUVs have a standard four-cylinder engine. However, you will enjoy more power and get-up-and-go in the BMW X3, thanks to its turbocharged, 2.0-liter four-cylinder engine that's rated for 248 horsepower. The Mercedes-Benz GLC 300 standard engine is also a turbocharged four-cylinder, but it offers a little less power, coming in at 241 horsepower.
More passenger space. While both of these SUVs have similar overall dimensions and measurements, the Mercedes-Benz GLC 300 is more compact than the BMW X3, and it offers a tighter ride for you, and your passengers. The BMW X3 has more headroom, shoulder room and elbow room than the Mercedes-Benz GLC 300, in both the front and the backseats.
Extra tech and driving features. The BMW X3 also has a few more standard tech features than the Mercedes-Benz SUV. For example, every BMW X3 comes with a three-zone automatic climate control system, while the Mercedes-Benz only offers a two-zone system. Also, the BMW gives drivers adjustable driving modes, which the GLC 300 does not.
Find Your New BMW X3 in Knoxville
When you're ready to start shopping for your dream BMW, Grayson BMW is ready to be your guide. Browse our online inventory of available BMW models, including the BMW X3. Then, make your plans to come in and meet it in person. Once you've taken one for a test drive, and counted all of the ways you'll find that make it better than competing SUVs, meet with our finance center team of experts, and let us work with you, and your budget, to find the best way to get you behind the wheel of a BMW X3 of your own.